DOHA, Qatar — Before the start of the World Cup, United States head coach Gregg Berhalter attended a meeting with governing body FIFA's officiating committee. 
"The referee meeting was very straightforward," Berhalter told reporters. "They talked about handballs. And we still have no idea how they're calling them." 
Berhalter was joking, at least partially. He is one of the most meticulous coaches in the tournament and has a grip on pretty much everything that affects his team. But his comment was an indication that even the finest soccer minds have had difficulty wrapping their heads around some of the subtle — and not so subtle — recent tweaks to the game. 
It's still soccer as we (kind of) know it. So why does it suddenly look just a little bit different for the biggest and most exciting tournament on the planet? 
Even with the tournament just underway, it is time to talk about … time. Three days in and we are seeing 90-minute games creep close to two hours, with more stopping time being allocated at the end of halves than ever before.  
By the end of Monday a record had been set, with the four longest periods of stoppage time in World Cup history all coming within the space of a few hours. 
England's clash with Iran saw 15 minutes added to the first half and another 14 to the second. The United States' 1-1 tie with Wales was extended by 11 minutes in the second period, which meant that the game didn't finish until the early hours of Tuesday local time, on account of its 10 p.m. kickoff. 
When Saudi Arabia stunned Argentina on Tuesday, there were 14 minutes for the Saudis to survive in the second half, before the famous triumph could be inked, all resulting from a deliberate choice from FIFA to try to ensure breaks in the game for things like injuries do not affect the overall amount of playing minutes. 
"The purpose is to offer more show to those watching the World Cup," FIFA refereeing committee chairman Pierluigi Collina told reporters.  
Argentina vs. Saudi Arabia Highlights
In the first match of Group C, Argentina and Saudi Arabia played an all-timer.
The rule regarding time being added has long been in place, but FIFA has recently urged its referees to be more stringent in enacting it. 
It may be confusing for fans, but is something we will likely get accustomed to, especially with the knowledge that supporters are getting more actual action in each clash. But what about the other rules? 
Most soccer fans, whether their interest extends to watching games in person or on TV, to cheering on their kids on a Sunday morning, or doing the weekend warrior thing themselves, think they know the rules. 
What most of us have, in truth, is a basic knowledge of them. Some of the more intricate aspects come to the fore at World Cup time, when the glare is at its most intense, and every decision is scrutinized by a worldwide audience. 
Within minutes of Sunday's opening game between Qatar and Ecuador, it seemed like a major controversy was brewing, as the host nation benefited from a disallowed goal for offside that, to many, appeared anything but. 
On offside calls, fans are conditioned to look out for the "last defender" and to see if that player is in front of, or behind, the farthest advanced attacking player. 
However, the true wording of the rule does not refer to a goalkeeper and a defender, it simply states that the forward must be behind two defensive players when the crucial ball is played. 
Because Qatar goalkeeper Saad Al-Sheeb had come so far off his line, the two relevant defenders for offside purposes were both outfield players, confusing many viewers. When Michael Estrada's assisting cross was sent in, Estrada had a foot ahead of Qatar's Abdelkarim Hassan. 
A quirky outcome, but a correct one. 
The next day, Iran created its own small piece of World Cup history, albeit during a demoralizing 6-2 defeat against England. For the first time in a World Cup game Iran used a total of 17 players, after making six substitutes over the course of the contest. 
Given that no more than three subs used to be allowed, it was a bit of a shock to some observers, but it came about because of a new – and important – caveat in the rules. 
Five subs can now be used at all games, a move that has allowed for greater tactical creativity on the coaching side, with substitutions being made earlier and often in bunches. However, there is now an additional sub permitted if a player is forced off due to concussion precautions, as happened with Iran goalkeeper Ali Beiranvand and his first half exit. 
As for the handball saga raised by Berhalter, be careful what you yell about next time you're watching a game — at any level — from the sideline. Handling (or arming) the ball is not always handball. 
It is not handball if a player's arm is "tight" or near to their body, or if the player does not "make themselves larger" by extending the arm, or – and it's anyone's guess what this means – move the arm "outside the silhouette." The hand can be handball, the arm can be handball, but the shoulder ca … you know what, just get a copy of the rulebook if you're planning to learn it all. 
If you are, good luck to you.  
Rules are rules. The rules are important. And, in ways both obvious and discreet, they're changing. 
Read more:
Martin Rogers is a columnist for FOX Sports and the author of the FOX Sports Insider newsletter. Follow him on Twitter @MRogersFOX and subscribe to the daily newsletter. 
---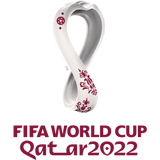 Get more from FIFA World Cup 2022 Follow your favorites to get information about games, news and more
---
---